Administrative Assistant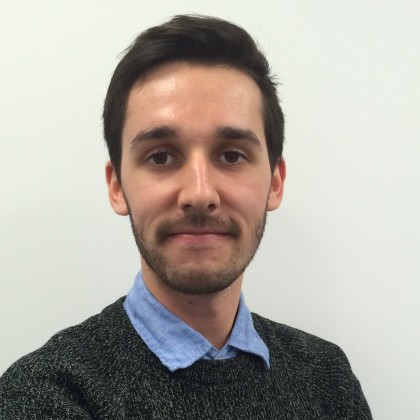 David Meehan recently joined the Thomas and Jeanne Elmezzi Private Foundation as its Administrative Assistant. Originally from California, David is new to the Long Island City and Astoria neighborhoods. David assists both the President and Executive Director of the Elmezzi Foundation with programmatic and clerical responsibilities.
David graduated with a Bachelor of Arts in Sociology from Hampshire College. During his undergraduate education, he focused primarily on community organizing and qualitative research methods.
Prior to joining the Elmezzi team, David worked with children in educational and recreational settings for a little under six years. As such, he has developed a strong interest in organizations that provide forms of community engagement for youth. David is also very fascinated by transportation networks and various public and private forms they embody. He enjoys spending his free time volunteering for transportation activist groups in the five boroughs.